We are Horsham Amateur Operatic and Dramatic Society, one of South East England's premier amateur theatre companies and part of the cultural life of West Sussex for over sixty five years. We have a reputation for producing shows of stunning quality and originality, to great critical and audience acclaim. We perform two major musical productions every year, at the Capitol Horsham, a modern and fully equipped professional theatre, as well as plays and other entertainments.
Kipps May 2024

We are rehearsing our next musical – KIPPS, The new Half A Sixpence Musical!
Click the poster to find out more about the show, or click here to find out information about joining HAODS.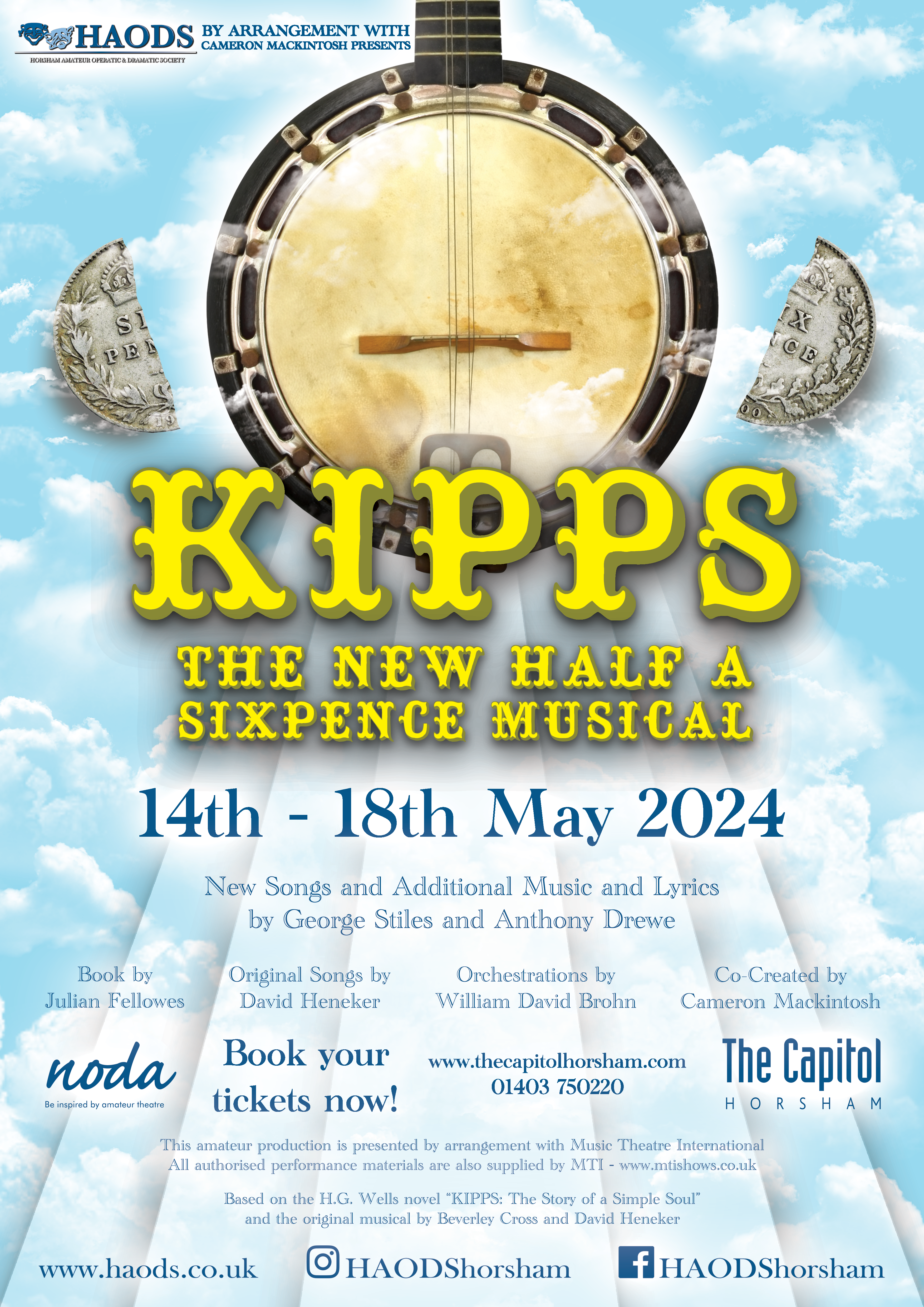 With our own private suite of rehearsal studios, properties store, extensive costume wardrobe and full-height scenery workshop, our members have unprecedented opportunities to become involved in all aspects of its theatrical production, whether as performers, props and scenery builders, stage technicians and much more. We always welcome new members, so why not join us?
Friends of HAODS
If you'd like to support us by more than just watching our shows, why not become a Friend of HAODS?
Members only
Access the password protected members area for details of show logistics, socials and the HAODS house calendar.
Contact us
Are you looking for something else?  You can get in contact with us below.
HAODS News & Updates
Please subscribe below to get Hot off the Press News & Updates